Home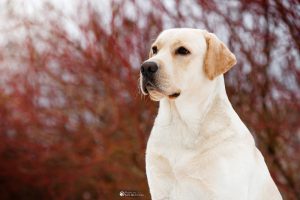 Everybody have some hobby, affection or even passion. We are different and live our own lives. But when we are involved in the dog's world, all of us go through the same way – from the amateur's role to the professional. The result always depends on how great this interest to the favorite breed is, and what part of your life you are ready to devote to it.
I had my heart for Labradors since childhood. They were not just dogs for me. They were humans. When I decided at last to leave the amateur's class and to become the owner, my intuition said that the Labrador is more than just the breed. I only had to find «my own» Labrador – a real English gentleman from some decent family, who should have makings to be a show champion. Back then I understood nothing about all these intricacies in breeding, kennels and shows, so the adventure had promised to be exciting.
I also had to decide about the color of the puppy. Chocolate or yellow? I like both. Aiming to the kennel which I like, I made a dry shot. All puppies were sold. The second attempt to buy a promising puppy in the kennel of super duper champions wasn't successful also. Frustratingly I understood that the wide range of puppies was not a guaranty to buy the puppy you want.
The third attempt was lucky. I found a promising fawn male of three month age, whose glory carrier was laying in store. Obviously, he was waiting for me. I felt like gaining the main prize of the great lottery. Sometimes it seems to me that there are dogs and owners who are destined to each other. And this was our fortune – for me and David (ORCHIDEI MARI DAVID NESRAVNENNYI «DOVE»). He realized me to be his owner and henceforth, for better or for worse, we will be together.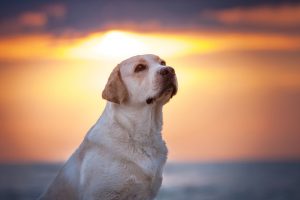 Being so carried away by Labrador's, I started to attend cynological courses and strongly decided to start my own breeding of these remarkable dogs. For that moment I had my own kennel name under official registration – OneLoveEver. As thus a dog can radically change your life.
When you love somebody so much, you try to save in memory every moment related to that object. So me and Dove decided to keep a diary. Later on this idea turned out to be an exciting occupation. Now, when I read our sketches, I see that Dove succeed in them better, than me. Obviously, he just has more spare time.
back